0 ABOUT US
Welcome to Luzardo Cattle, calves and Meat 
 Sale agent for big Sellers of livestock & other Services,

various  products & big projects of cattles , Angus meat

Compraventa, asesoramiento y  servicios, desarrollo de feedlots, Inversión- proyectos …
y mucho mas en negocios ganaderos ……somos su mejor opcion !!!!!!!
---
Cattle and calves, bull and cow , and products of Hereford , Angus meat and livestock
drones, sale and purchase services, management, Investors projects,  and very more……
here will have your best option !!!!!!!
---
Dear All,
As the EU GDPR (European Union General Data Protection Regulation) is coming into force on May 25th 2018, we need your permission to continue maintaining your contact information on our servers and also to continue sending you circulars (orders, vessels positions, S&P advice & others cmmunications) pertaining to the day to day business of Luzardomarine Group & Asociated .
If you wish to keep receiving them, we need to receive your explicit agreement for us to be allowed to send you such emails.
Pleased to have your ppt confirmation, by email to: aluzardoc@gmail.com.
Estimados Clientes ,
Como el GDPR de la UE (Reglamento General de Protección de Datos de la Unión Europea) entrará en vigor el 25 de mayo de 2018, necesitamos su permiso para continuar manteniendo su información de contacto en nuestros servidores y también para seguir enviándole circulares (pedidos sobre compra y venta de ganado, asesoramiento de Proyectos ganaderos & otras comunicaciones) pertenecientes al negocio diario de Luzardomarine Group & Asociados.
Si desea seguir recibiéndolos, debemos recibir su acuerdo explícito para que podamos enviarle dichos correos electrónicos.
Satisfecho de tener su confirmación cuánto antes , por correo electrónico a: aluzardoc@gmail.com. 
---
DRONES : Disponemos de varios modelos para vigilancia y control de grandes extensiones de terreno, áreas de feedlots, y bosques naturales :  Consúltenos
---
---
---
---
www.luzardomarine.com
TEAM / STAFF

ALBERTO LUZARDO  ====//====

+34 984181443 /    +34 660735324

aaluzardo

 C.E.O.  L.M.G.

CONTRATISTA DE DEFENSA  – SECTOR NAVAL Y NEGOCIOS AGROPECUARIOS

DOMINGO SOSA M

+598 95 95 150 106

+598 95 95 150 106

 REPRESENTANTE OFICIAL EN URUGUAY  Y  PARA SUDÁMERICA AREA NAVAL Y AGROGANADERA 

 


Navy & Projects Broker Consultants Luzardomarine Group are based in Spain and operate worldwide.

  With our team of highly experienced professionals we provide fully integrated services to our clients including:

summary-profile-of-lmg-2019


* Newbuild and resale opportunities * Shipyard assessment  & MORE
---
---
---
NEW BRANCH URUGUAY – TEAM URUGUAY  – FOR BUSINESS WITH    MDN / MGAP / OTHERS :
ASSISTANT OFICIAL REPRESENTATIVE
AGENTE OFICIAL – TEMAS MARITIMOS Y DE BUQUES MILITARES
MR. DOMINGO SOSA – 00598 95 150 106   / (095 150 106 , SOLO DENTRO DE URUGUAY )
DESDE EL EXTERIOR: 0034 660 735 324 – 
 REPRESENTANTE  OFICIAL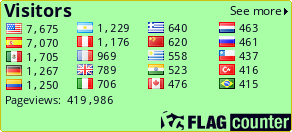 TOTAL VISITORS   YEAR :

---
QUIERE VER SU PUBLICIDAD AQUI, ?

---
These offers  are not contractual. All specifications are given in good faith and offered for informational purposes only. The publisher and company does not warrant or assume any legal liability or responsibility for the accuracy, completeness, or usefulness of any information and/or images displayed. Products inventory, specifications and  prices are subject to change without prior notice. None of the text and/or images used in this brochure maybe reproduced without written consent from the publisher.

Q CODE LMG